Matching Square Aeonium Planters by Front Door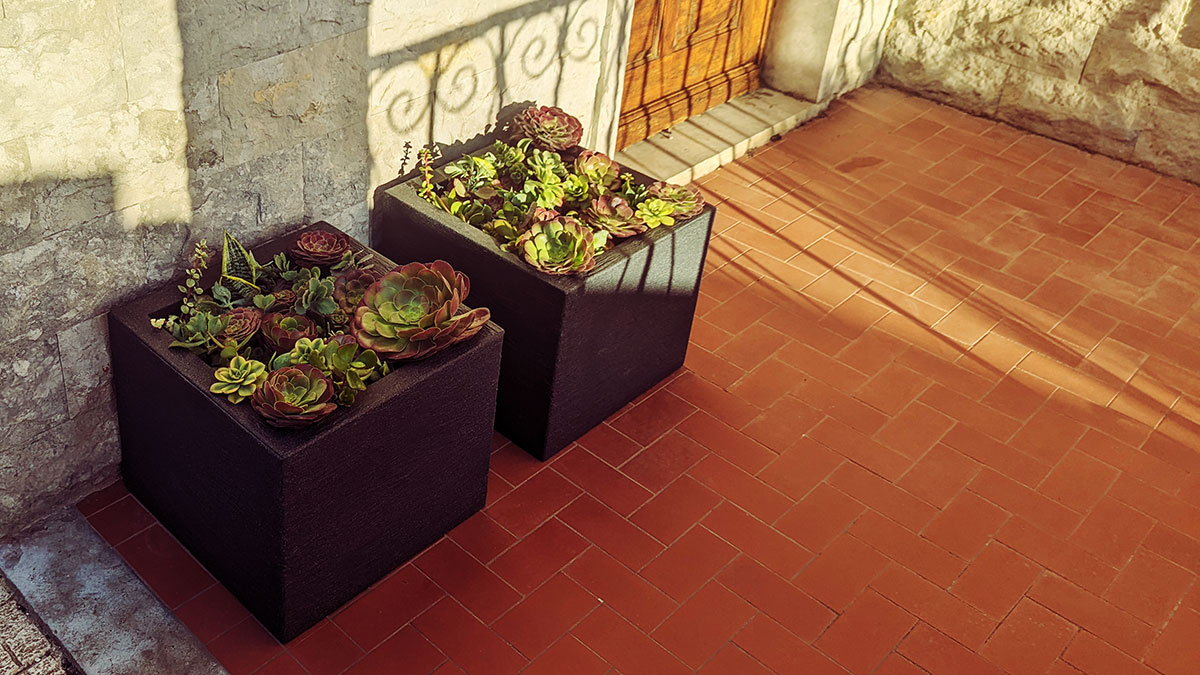 I picked up these gorgeous modern square planters and for the life of me couldn't imagine them going anywhere on my property besides the porch area by the front door.
I imagined them chalk-full of sanseveria, but since I didn't have enough on-hand, figured I would fill them with a plethora of aeoniums until I could get my hands on some sansevieria trifasciata laurentii.
I'm glad I didn't wait for the sanseveria, because I just may like this option better.