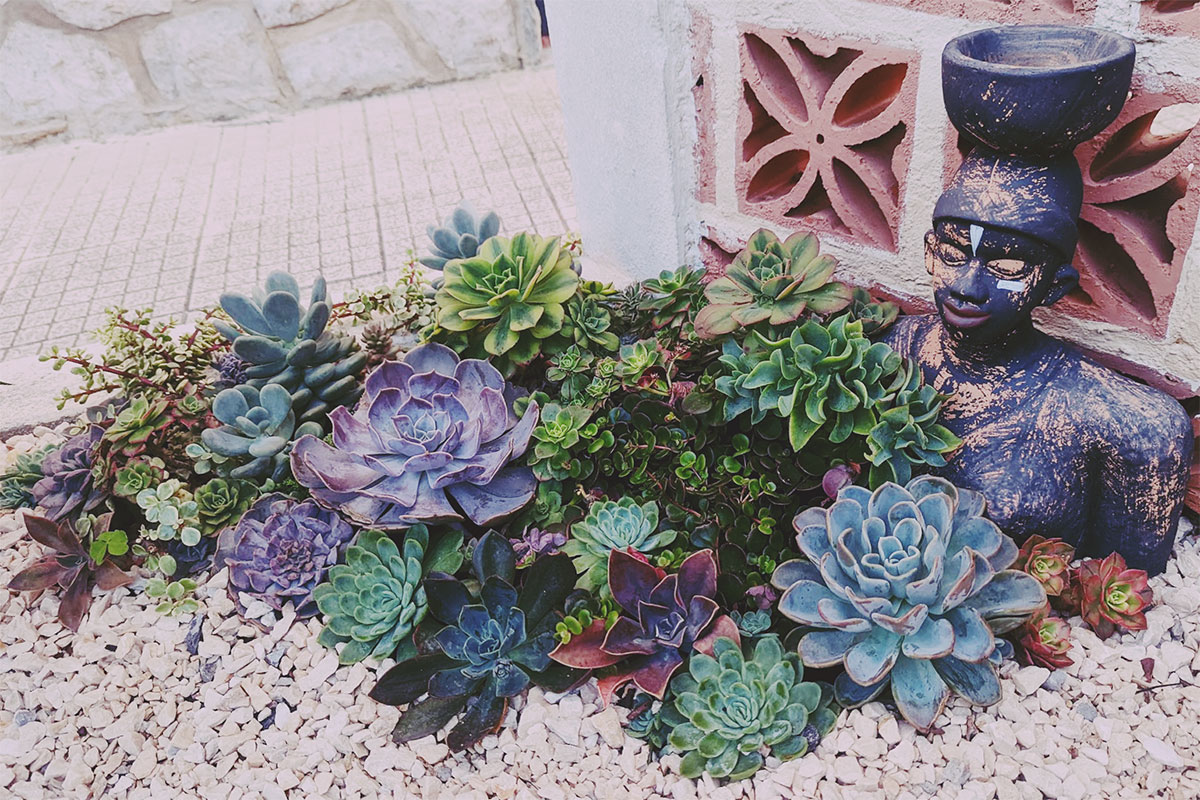 Hello and welcome to Aeonium Emporium!
My name is Elise Xavier and I absolutely adore succulents & drought tolerant plants!
I moved to Cascais, Portugal in September 2018 with my husband and our (at the time) single cat, Avery, and since then have been working on creating the drought-tolerant garden of my dreams!
That means plenty of succulents and oh so much colour with as many bougainvellia as I can train across my walls & fences!
From indoor and outdoor arrangements - some potted, some as part of the landscape - created exclusively from succulents, to fruit trees in containers with succulents galore creating a living mulch, Aeonium Emporium is where the photographs turn up after the magic in the garden has already taken place.
It's somewhat of a store, as if you care to buy a particular potted piece, I may part with something or another - if I'm not too attached to let it go!
And it's also somewhat of a showcase of my designs (especially when it comes to landscapes) in case anyone would like to commission me to work on a succulent tapestry or plan out a larger landscape in their home.
If you're interested (in either buying an arrangement or commissioning me for a landscape) don't hesitate to reach out by using this contact page!
In the meantime, stick around for updates on the goings-on around my garden.