Ceramic Dutch Clog / Amsterdam Shoe with Tiny Succulents
Living in Portugal, I noticed that every so often, people clearing out things they don't want will leave them off to the side, either by a trash bin rather than directly in the bin, or on objects like electricity boxes in the middle of nowhere, so that others who come by can tell they have been abandoned and pick them up for themselves if they want them.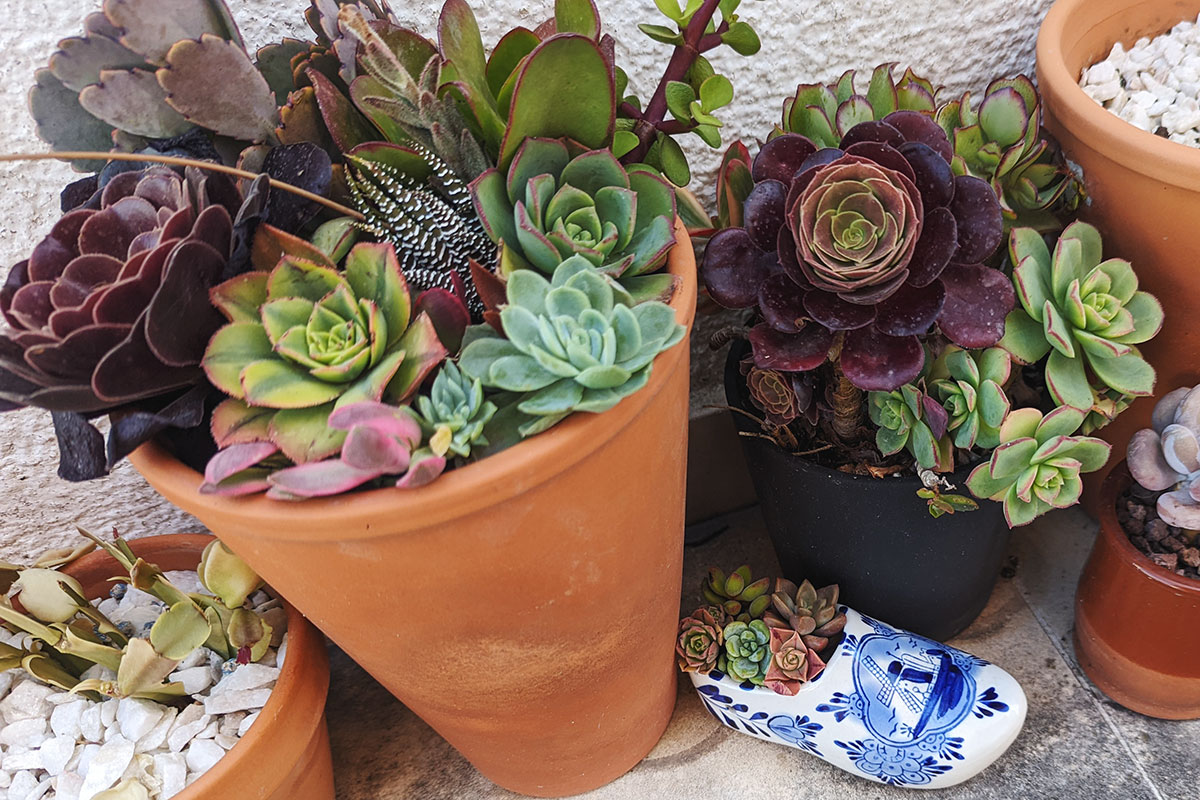 That's how I came to discover this adorable little ceramic Dutch clog, which I fell in love with when I saw because I immediately imagined the potential for a bunch of my favourite little succulents living together inside it.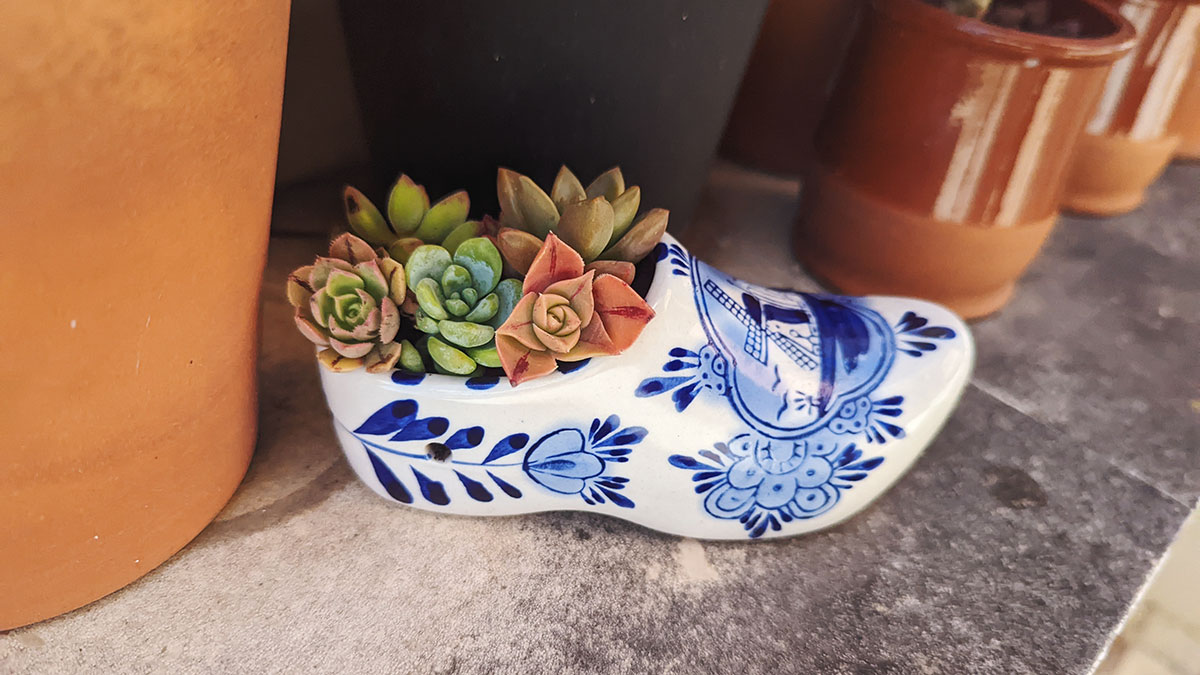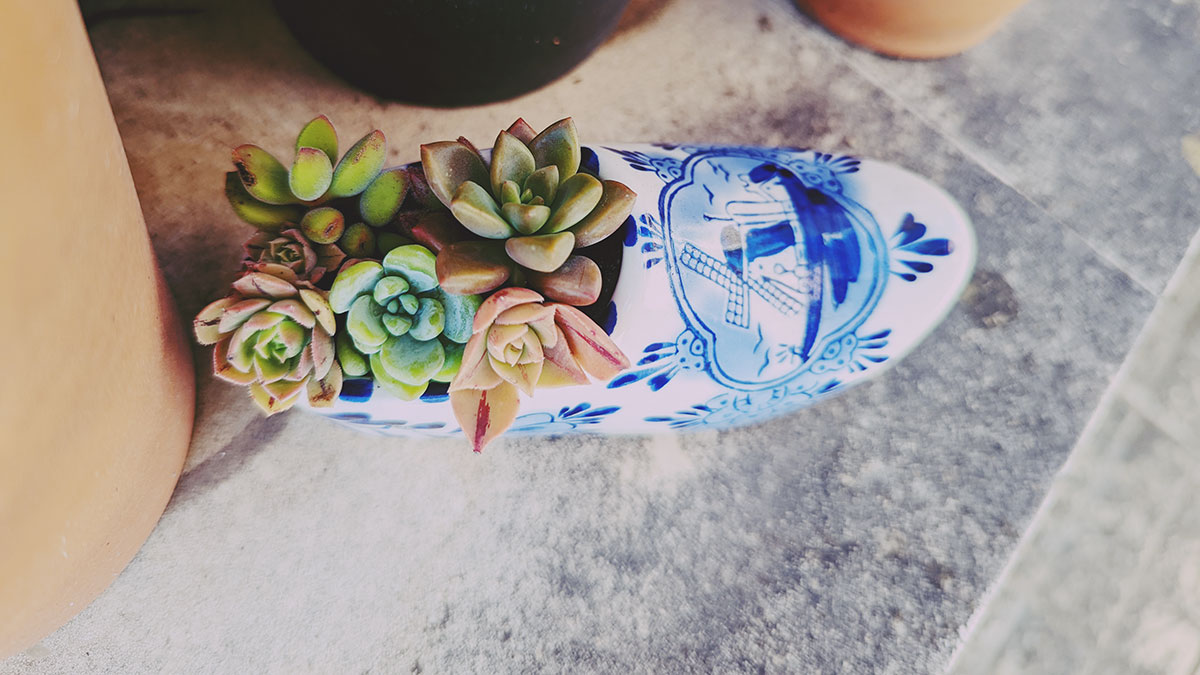 I took it home, noticed it already had a hole in it (near the heel of the shoe), jammed it full of potting soil, took cuttings of my favourite colourful succulents, and placed it next to a slew of other pots.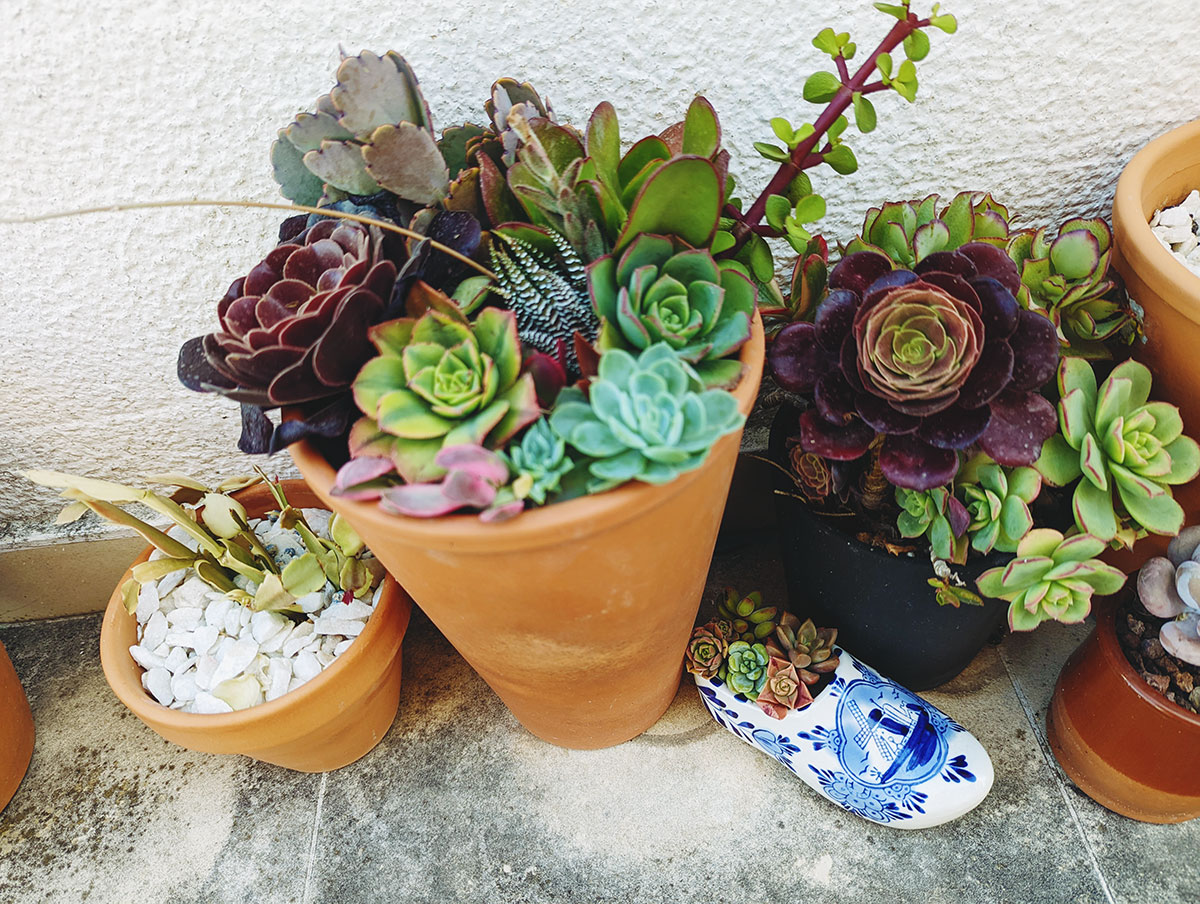 I'm absolutely in love. Cannot imagine ever parting with this gorgeous thing, and now I'm basically obsessed with the idea of starting a collection of these cute little ceramic dutch clogs chalk full of succulents.
Don't they make for the cutest teeny-tiny plant arrangements?